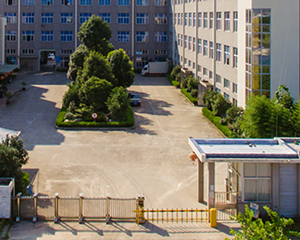 Wenzhou Weburg Auto Electrical Machinery Co.,Ltd (hereinafter referred to Weburg) is known as a high-tech company that specializes in the research , development , manufacturing and sale of the automobile electric water pump. So far, our company has functioned as a high-tech research&developement center in Wenzhou . Along with the change of market development trend, The tradition indusrty has changed , Emerging industry has rised.
Weburg invested 10 million RMB for facility and prodution . We could offer more than 20 items water pump , whtch are applied wodely to the truck , mii-car and passenger car . more than 90 percent of our products have been used by those brands in the USA and Europe , such as GM , Ford , Volkswagen , Benz and BMW . With the high-quality brush pum and brushless pump , we have won the favor of numerous customers.
Weburg has been making efforts to move forward on the lean manufacturing . By focusing on the automatic and semi-automatic assembly , Our company has successfully developed an automatic assembly line with the propeietary rights and a leading position in the industry. It can play a great role in improving the product quality and maunfacturing efficiency . Our company has also introduced and developed the advanced equipment for inspection and experiment so as to realize the quality control and guarantee a high pass rate of products .
In the face of the fierce competition in the international market , our company has the confidence to readjust the bussiness process through the market chain . By focusing on the order information flow , we have also innovated in the management process and implemented the production management with the concept of lean manufacturing . Our company will always uphold the operation principle of dedication , innovation , pragmatic , high efficiency . We will continue to live up to the principle of the quality , user and service being the supreme . We will make persistent efforts to keep pace with the time and also develop into a more competitive enterprise.