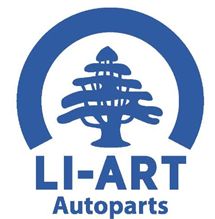 Li-Art Auto" was founded in 1997, since that time it has accumulated great experience in conducting business and establishing long-term relations with its clients and partners. We provide  our partners with a wide and stable assortment, competitive prices and guarantee a high-class service level and timely fulfillment of all obligations, which we take on us.
 
We distribute and promote automotive spare parts of high quality and high reliability in the automotive market  of  Russia and CIS.
Our goal is to satisfy at the maximal extent our customers' needs in product assortment, quality,  as well as in terms and conditions of orders processing.
Name:   ООО «Ли-Арт Авто»
Information:
Компания Ли-Арт Авто основана в 1997 году и за эти годы компания накопила существенный опыт ведения бизнеса и длительные партнерские отношения с поставщиками и клиентами. Нашим партнерам мы обеспечиваем стабильное ассортиментное предложение, конкурентные цены, высокий уровень обслуживания, своевременное выполнение принятых обязательств.
Мы осуществляем продвижение на российском рынке, а также на рынках  стран бывшего СНГ высококачественных автомобильных запчастей, в максимальной
степени удовлетворяя потребности покупателей по ассортименту и по качеству автозапчастей, а также по срокам доставки заказов.